Eyelash extensions Brighton
Eyelash extensions Brighton
Long lashes are one of the hottest trends in women's fashion. They frame the eyes and give them a smoky, sexy look that many men find attractive. Women that do not have naturally long lashes often buy products to increase their length and thickness, or get eyelash extensions.
If these eyelash extensions are properly attached they can give women the alluring appearance they desire. The key is for women to find an experienced, highly skilled professional to select the right eyelashes. If the eyelash are not attached properly they can make women look almost comical.
All eyelash extensions are not the same. I's important to find a salon that has high-quality eyelash extension and technicians with the necessary training, skills, and experience to attach them properly. When they want eyelash extensions women should take the time to do a little research. The eyes are sensitive organs. It's essential to make sure the salon where the eyelash extension will be added is sanitary, has the appropriate tools, and the technicians have a reputation for doing quality work. Our salon near Brighton also offer a variety of choices such as: 3D Volume Lashes, Russian Volume, Classic Set and Lash lift and tint. We are willing to work with our clients to identify the look they want and the one that best suits their face.
Women that look beautiful often feel better about themselves and have high self-esteem. For many modern women, having long, lush eyelashes helps to make them look their best.
Eyelash extensions Brighton Services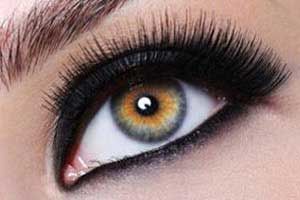 Russian Volume
Eyelash Extensions Brighton
This is a popular choice for clients that desire a very soft natural look...
Russian Volume Eyelash Extensions Brighton
Volume sets have 300% more lashes than that of a classic set. Refills recommended every 2-3 weeks.
OR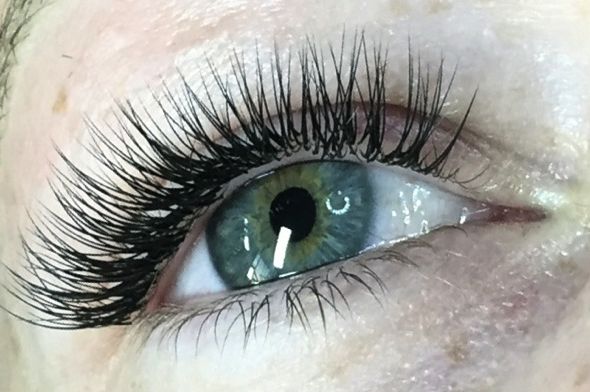 Classic Eyelash
Extensions
Brighton
The Classic set eyelash extensions in Mink lashes a large range of lengths...
Classic Eyelash Extensions
Brighton
We can create any look you desire with ease. Refills are recommended every 2-3 weeks to maintain stunning lashes at all Omes.
OR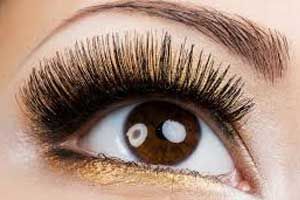 Refill
Eyelash Extensions Brighton
Refills are required when the natural eyelash has fallen out...
Eyelash Refill Brighton
You will require in-fills every 2-4 weeks this will ensure a consistently full fresh set of lashes.
OR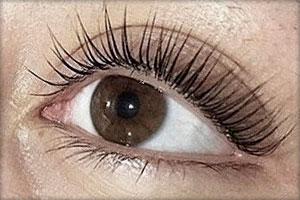 Lash
Lift
Brighton
Lash Lift
for beautiful long-lasting lash curves...
Lash Lift Brighton
Lasting for 6-8 weeks lash lift, even holds after taking a shower! 
OR
Very happy and would definitely recommend. My lashes were in desperate need of repair from a previous so called " lash expert ". Jelena was so professional kind and very patient with fixing my eyelashes. I'm really happy with the end result and will definitely be recommending Jelena.
I never write reviews but I feel like it's necessary here!!! Tonight I had my first proper eyelash extension experience and Jelena was amazing! Instantly very calming, warm, welcoming and relaxing and I was so comfortable the entire time. Have already booked my next appointment and definitely recommend to

anyone interested in lash extensions :))))
Best eyelashes ever! Jelena is an absolute perfectionist! Everything is so spotless, warm and inviting. Felt very comfortable and at ease. Jelena is very professional and friendly. Highly recommended!
I have been a regular customer of Jelena's for over a year now, and have only lovely things to say. From the quality of the eyelash extensions to the performance of her application and the set up of her beauty station. Jelena's Beauty is a remarkable experience as she sets the atmosphere for relaxation

and indulging with every attention she gives your eyelashes!
I have put off having eyelash extensions for a very long time due to a bad experience I had in the past. It is great that Jelena was recommended by a friend. I had such an amazing experience with her service and the result is just outstanding! I will definitely go back and recommend her to everyone!
Had an amazing experience at Jelena's beauty! It was my first time getting lash extensions. She made it comfortable, welcoming and warm environment! I felt my self dosing off during my session I was so relaxed. My lashes are PERFECT so so so so incredibly happy with them! 110% recommend getting

your extensions done with Jelena! I will most certainly be back!
Always does an amazing job. Jelena listens to what you want and adjusts her technique to suit your preferred look. A real perfectionist, which is exactly what you want in an eyelash technician.
I was referred to Jelena after my usual place closed down. She is so friendly and did a fantastic job, I love the way they look. It was a very relaxing experience and the extra tips about aftercare were very much appreciated.
Eyelash extensions Gallery