Eyelash extensions Caulfield
Eyelash extensions Caulfield
There's nothing quite like the experience of getting eyelash extensions. At Eyelash Extensions Caulfield, we believe that natural looking lashes aren't just a process, but an entire sensory experience. It's essential to ones health to take a break from all the stress and relax into an indulgence that cannot be forgotten.
Eyelash Extensions Caulfield brings a personalized approach to the experience so that every client feels like the only one. With lashes ranging from natural looking fill-ins to show stopping volume, the salon has something for everyone.
Classic Mink
This service is perfect for the woman who wants to add a subtle little oomph to their lid line. Clients can pick their own thickness, curl, and length. They can also speak to the staff about their dream look and turn it into reality. With lash counts ranging from 30-130, one can be assured of a signature look that fits their vision.
Russian Volume
Looking for something a little more dramatic? Look no further than The Russian Volume Experience. Even though it contains 300% more lashes than the classic set, these extensions are whisper light and wont weigh down the natural eyelid.
This service is for those with very fine, damaged, or more mature lashes who are looking to frame their face with a little drama.
Refill
Once a client has experienced the gorgeous results of Eyelash extensions Caulfield, they'll definitely want to maintain the look with the refill service. Our salon professionals will spruce up your eyelashes by not only filling in lashes that have fallen out, but also replacing ones that have grown out or aren't sitting quite right.
No matter which service a client employs, they can be assured of personalized and quality service.
Eyelash extensions Caulfield Services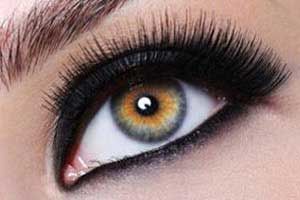 Russian Volume
Eyelash Extensions
This is a popular choice for clients that desire a very soft natural look...
Russian Volume Sets
Volume sets have 300% more lashes than that of a classic set. Refills recommended every 2-3 weeks.
OR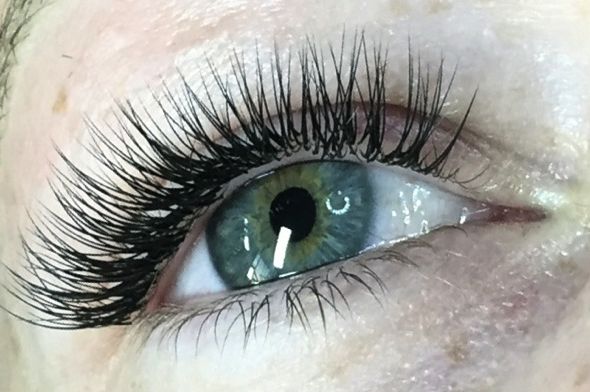 Classic Mink
Eyelash Extensions
The Classic set eyelash extensions in Mink lashes a large range of lengths...
Classic Sets in Mink lashes
We can create any look you desire with ease. Refills are recommended every 2-3 weeks to maintain stunning lashes at all Omes.
OR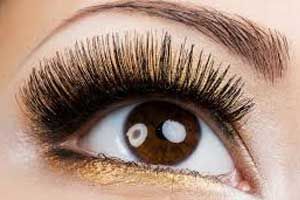 Refill
Eyelash Extensions
Refills are required when the natural eyelash has fallen out...
Refill
You will require in-fills every 2-4 weeks this will ensure a consistently full fresh set of lashes.
OR
Very happy and would definitely recommend. My lashes were in desperate need of repair from a previous so called " lash expert ". Jelena was so professional kind and very patient with fixing my eyelashes. I'm really happy with the end result and will definitely be recommending Jelena.
I never write reviews but I feel like it's necessary here!!! Tonight I had my first proper eyelash extension experience and Jelena was amazing! Instantly very calming, warm, welcoming and relaxing and I was so comfortable the entire time. Have already booked my next appointment and definitely recommend to

anyone interested in lash extensions :))))
Best eyelashes ever! Jelena is an absolute perfectionist! Everything is so spotless, warm and inviting. Felt very comfortable and at ease. Jelena is very professional and friendly. Highly recommended!
I have been a regular customer of Jelena's for over a year now, and have only lovely things to say. From the quality of the eyelash extensions to the performance of her application and the set up of her beauty station. Jelena's Beauty is a remarkable experience as she sets the atmosphere for relaxation

and indulging with every attention she gives your eyelashes!
I have put off having eyelash extensions for a very long time due to a bad experience I had in the past. It is great that Jelena was recommended by a friend. I had such an amazing experience with her service and the result is just outstanding! I will definitely go back and recommend her to everyone!
Had an amazing experience at Jelena's beauty! It was my first time getting lash extensions. She made it comfortable, welcoming and warm environment! I felt my self dosing off during my session I was so relaxed. My lashes are PERFECT so so so so incredibly happy with them! 110% recommend getting

your extensions done with Jelena! I will most certainly be back!
Always does an amazing job. Jelena listens to what you want and adjusts her technique to suit your preferred look. A real perfectionist, which is exactly what you want in an eyelash technician.
I was referred to Jelena after my usual place closed down. She is so friendly and did a fantastic job, I love the way they look. It was a very relaxing experience and the extra tips about aftercare were very much appreciated.
Eyelash extensions Caulfield Gallery